Like I mentioned in the last post, here is the rest of the Fox Garden from the Open Days Tour on Saturday 18th. This blew me away and has been in my head since then. The Fox Garden had a great greenhouse filled with beautiful orchids. I never expected what It would look like inside.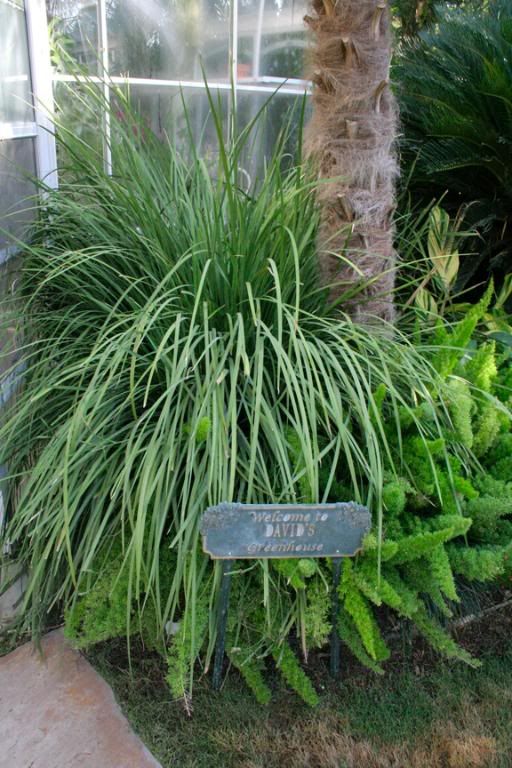 There was a nice sign in front of the greenhouse saying "Welcome to Davids Greenhouse"
Remember to click on photos for larger size.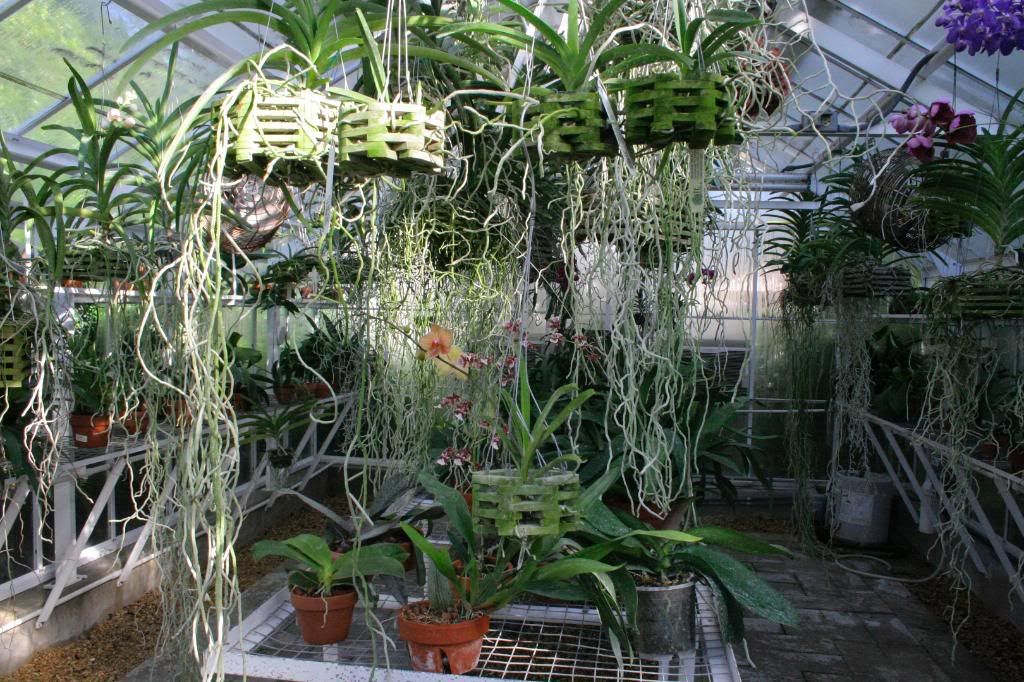 Here are all the orchids in the greenhouse. Isn't this just a site to see! Look at all those roots hanging down. There were a few orchids that were blooming. Of course I had to take photos of all them. Along with these orchids were two hanging outside one of those was blooming. Enjoy the photos. This is the end of the Fox Garden.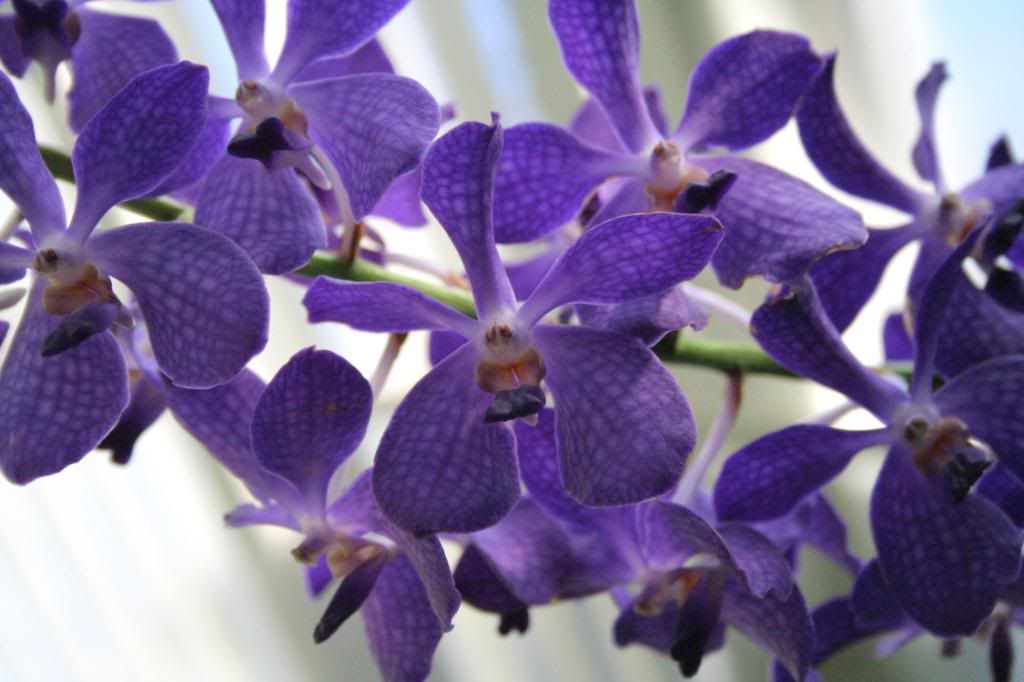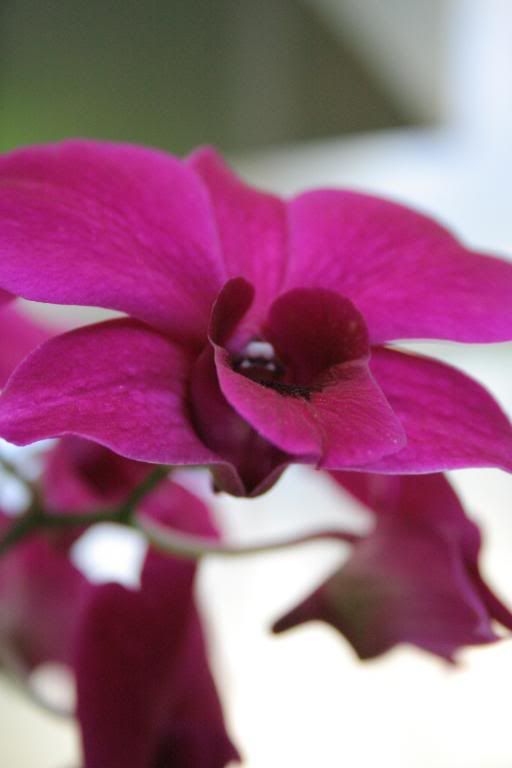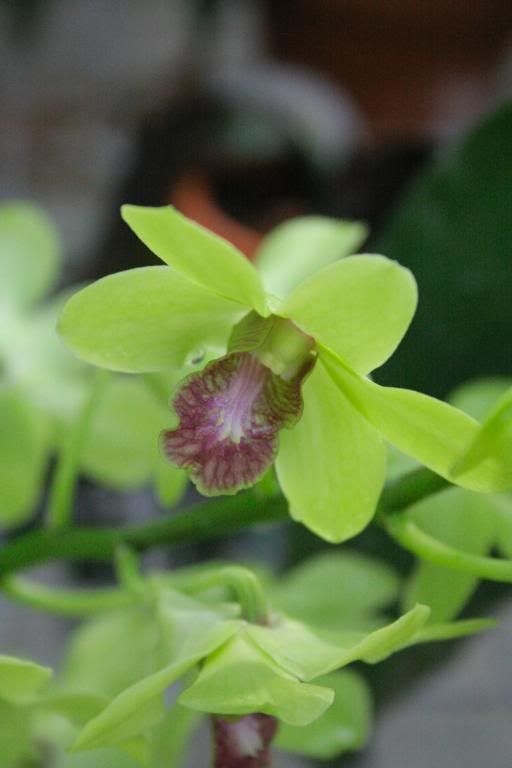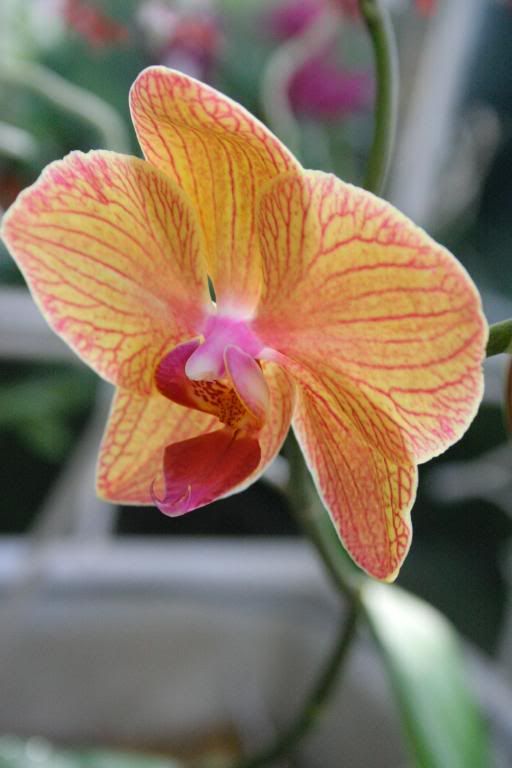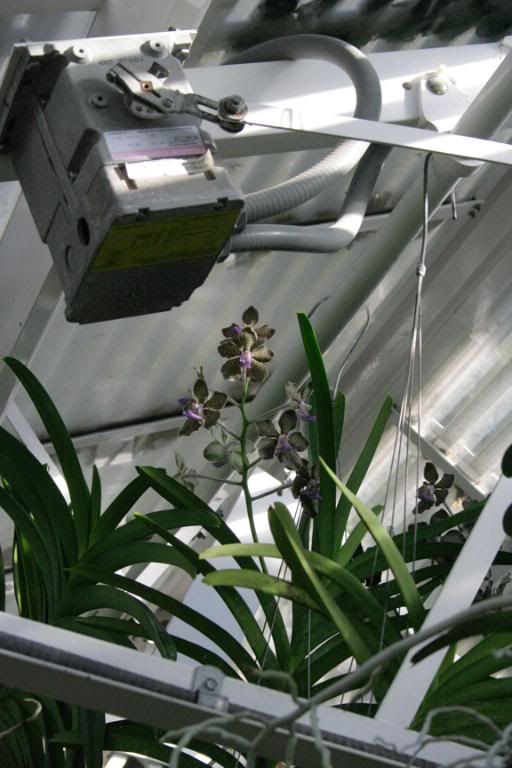 All the blooming orchids in the greenhouse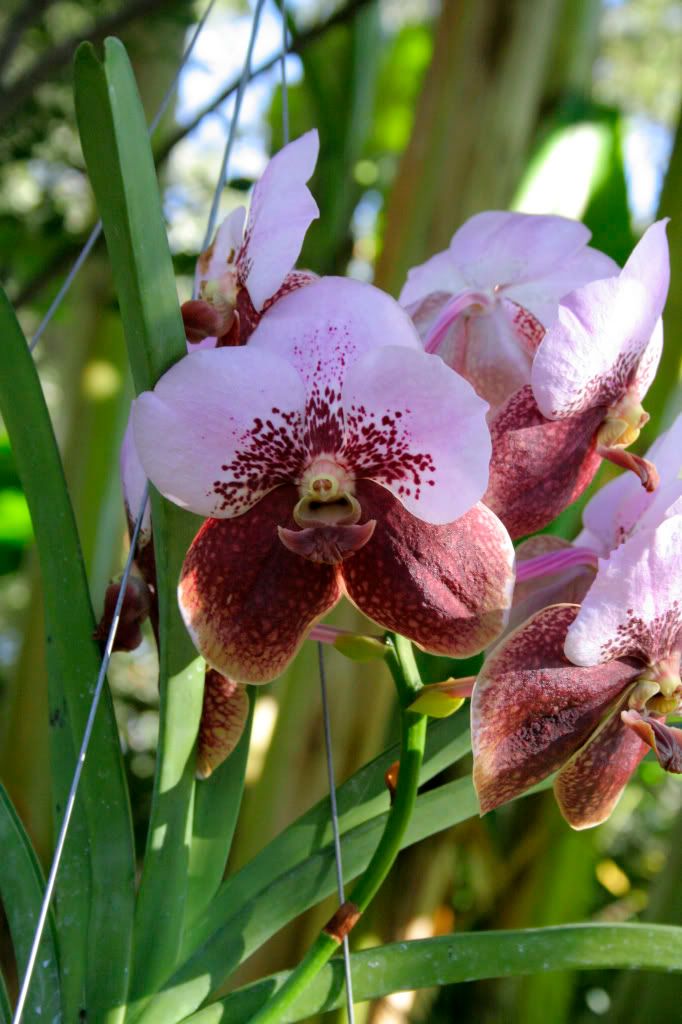 The blooming orchid outside