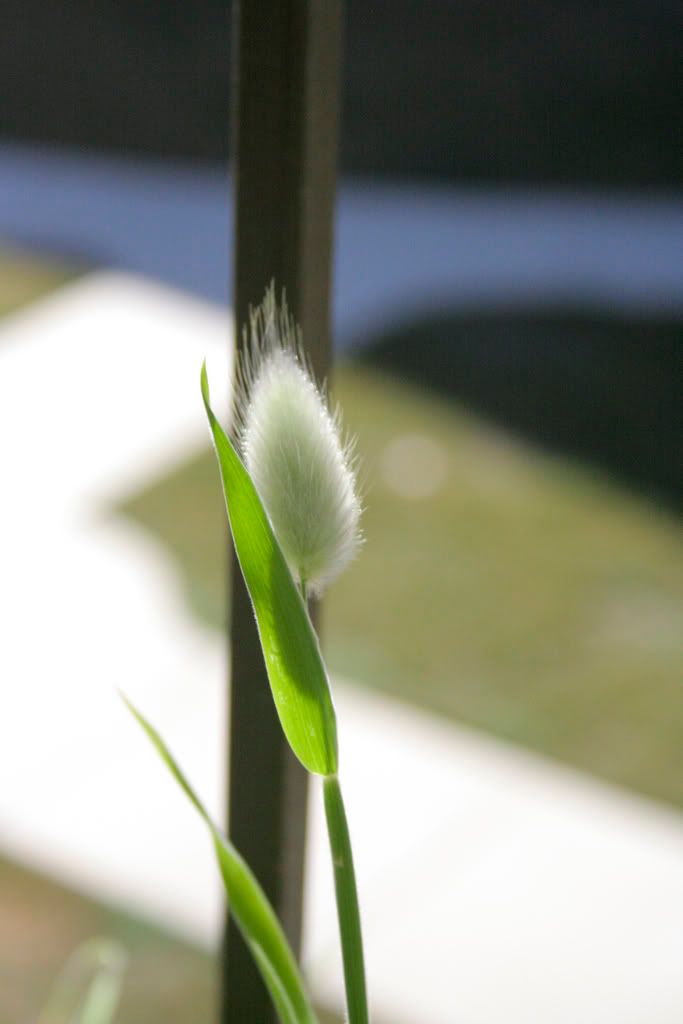 Bunny Tails Grass
Another few things that happened while I was gone on my vacation to Portugal for 3 weeks were surprise blooms. Surprise blooms are blooms from plants that haven't bloomed and you never expected them to bloom because it's been FOREVER. Bunny Tails Grass and Stock I both grew from seeds...I forget when. Bunny Tails Grass was last year. Stock Tudor Tapestry was one of the first plants I planted so about the end of 2007.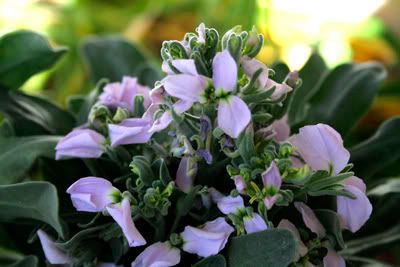 Stock Tudor Tapestry
Now here they are fully starting to bloom. I'm beyond thrilled with the Bunny Tails Grass. This plant just pulls at my heart. Now the stock I have learned to hate. One because it took forever, it wilts real easily in the heat and is so not as drought tolerant as my other container plants. And the plant it's self just looks crappy. I'm sure they is 100% my fault because I have 4 plants in one 8inch pot and 2 plants in I think an 8inch pot also. It's crowded in there and all the leaves are gone from the bottom.
It's nice to have some blooms finally. Things were looking dead and dull here but they are finally perking back up.