At school we have a Horticulture Club. They want T-Shirts and of course asked if anyone had artistic talent. I really did not want to volunteer since I have too many things on my plate at the moment, but no one raised their hand and I thought, well one more thing couldn't hurt. I raised my hand to do the T-Shirt design and everyone got a surprised look on their face and some asked... are you sure you can draw. People tend to under estimate what I can do, but that is okay.

Anyways, no one had any design ideas and the group is mostly male. Being a female it's hard to think of what the male Horticulture lovers would want on a shirt. They suggested a tree and that is what they did last year, but I really wanted something better and not so cliche. I drew out some flowers and a tree, all things that grow well in our area. Here they are: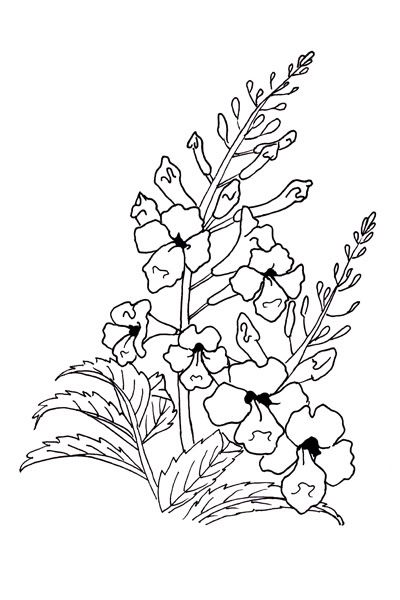 Esperanza


Plumbago


Crape Myrtle

I showed these 3 to some group members both girls and guys. The girls loved the Esperanza and the guys didn't like any of them and wanted a more strong and manly tree. I think they are being selfish, really. I made the crape myrtle thinking it would please both sides. It's got flowers and is feminine but it's a tree and doesn't scream too feminine. After getting input from the males I went home and chose a more manly tree. Really I think it would be better for the males to have their manly tree and the females to have their esperanza. The tree is just so cliche and I like flowers I'm sorry. When I think of tree I think of arboriculture and not Horticulture as a whole.

Manly Tree (Live Oak wannabe)

Hopefully now the tree will appease the males. I'll have to wait until the beginning of October to get a group vote and see what everyone has to say. It's hard to do this Horticulture Club because everyone is so used to the way that it has always been run. The previous semesters there were leaders that did not participate and then leaders that are so lax that hardly anything happens. I have a genuine want for the club to be fun and useful for everyone. This semester I want it to continue for the entire semester and to do fun things besides a plant sale. I'd like to meet 2 times a month instead of once a month. Meeting once a month would only be a total of 4 meetings for that semester. We have already had one to just get organized a bit and then the next would be getting together the plant sale. I really wanted to meet every week so there could be more activities and fun things to do and give everyone a good chance to attend some of the meetings. No one really liked that idea but agreed to 2 a month.
I'm Vice President but I might as well be the President as the one that was elected is scattered, unorganized, and not much initiative. The members of the club can't agree on anything but don't have a real want to do much of anything that is suggested but anyone. I threw out so many ideas at the meeting and everyone was just not on the train for much if any of them. The person elected PR hasn't done much along the lines of finding people to come and talk and places for us to go. I some how got chosen to be the person to find plant donations when it had been discussed as being a whole group task and everyone's responsibility. I'm feeling like the group just doesn't want to do much of anything really and they are just there for the food that first meeting. My hopes and dreams are just too high I guess. I really shouldn't care but I do feel hurt. The club could be so much fun and really connect us and new comers and get the students more into the city community and the actual Horticulture community. I know people have full time jobs and families but it's just a half hour to an hour 2 times a month before or after your regular classes. I'm busy too, very busy and just so overwhelmed.
Sorry again for the rant. Really if anyone has input on how to drive the clubs spirit and logo design ideas that appeal to all please do say. I really wanted a logo on the front but no one is into that, they are boring.
EDIT
**************************************************************************************************
As suggested I did a tool. This might just work!! Tell me what you think.

Dirt and Trowel