Another one of the sorry looking Hazzard's Greenhouse plants that I received in Early October of this year. I totally forgot that it is now almost 2 months that I have had these plants.
I previously planted some dianthus seeds but none grew from the whole package, not a single sprout. I gave up temporarily on the seeds and just bought a plant. These were very spindly and long and wimpy looking. With some love and care here is then



Dianthus Pinocchio the first day I got it.



The Dianthus early in november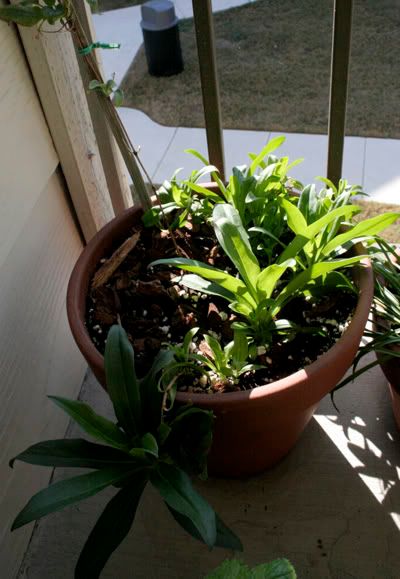 This is my Dianthus now.



and now



Dianthus all grown now!