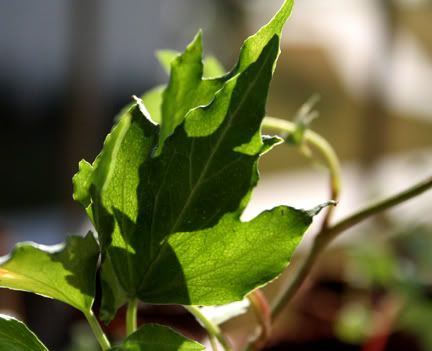 Needlepoint Ivy
One of my favorite plants is ivy. I don't know why but I'm a big vine person. I have always had a thing for ivy for as long as I can remember. My dream house has always had ivy on at least one side climbing up the wall.
Last week when planted the new beds at the Botanical Gardens we also planted some ivy. There were violas, petunias, and allysum for most of the bed. One corner was pretty ruffed up and always in shade. That is the corner we put this new ivy in. I believe it is Needlepoint by looking at the leaves.
Yolanda gave me a little piece since she remembered that I said I loved ivy. How generous. So here is my new little ivy waiting to take off and start climbing.