What's with all the mushrooms?
Yesterday and today I have picked out over 12 mushrooms. They are everywhere in my containers. I believe the soil conditioner has mushroom spores in it. Now they are coming out all over the place. They day after a day or two anyway. I'm just so frustrated with them today having popped up in all my new containers.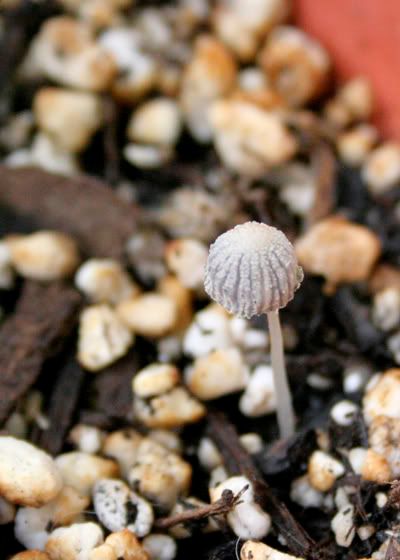 I'm not positive but I pretty sure they don't harm anything at all. I know plucking them out won't get rid of them but oh well. They are interesting to see I guess.

Amaryllis Minerva pushing out new leaves.

The snake plant pushing out new leaves. Slowly but surely I'm getting more leaves. Maybe next year I'll have a huge snake plant like others I see around.
My Amaryllis is still making leaves non stop. I just discovered these new leaves yesterday. I wonder how many more the Amaryllis will make before it needs to rest.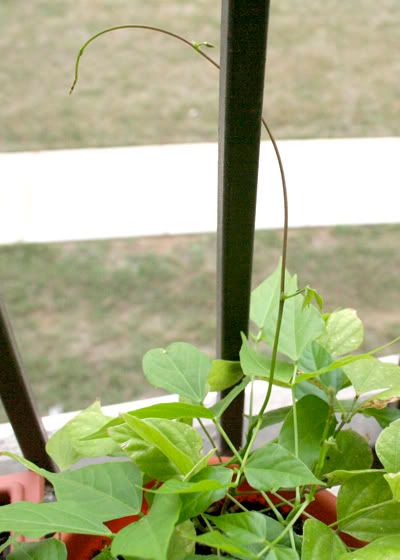 The corkscrew vine has started to climb it's way up!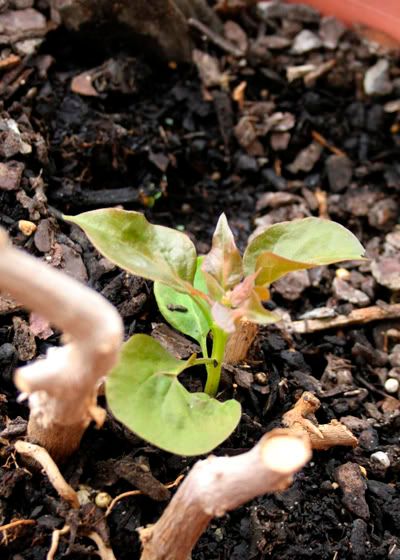 Juanita Hatten Bougainvillea making a comeback. It's been growing fast over the past week. Soon it should be large and in charge again.