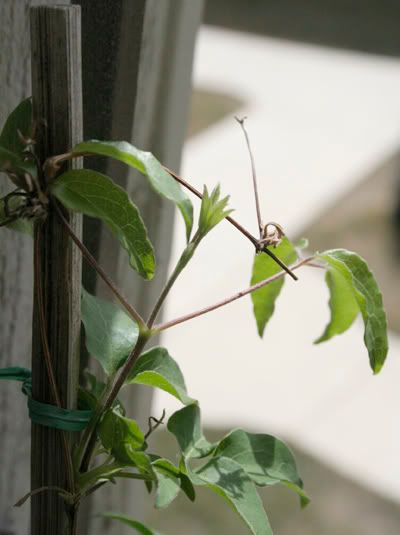 Dr Ruppel Clematis
My vines have been reaching for the sky and sun. Besides the reason that vines are my favorite I have been loving seeing them grow. They grow fast once they get going. Every day I can expect to see some new growth or some higher twining up. My Dr Ruppel Clematis has had more new growth very quickly. One day I look at it and say, "Man no growth?". The next day I say, "Wow when did that grow so much".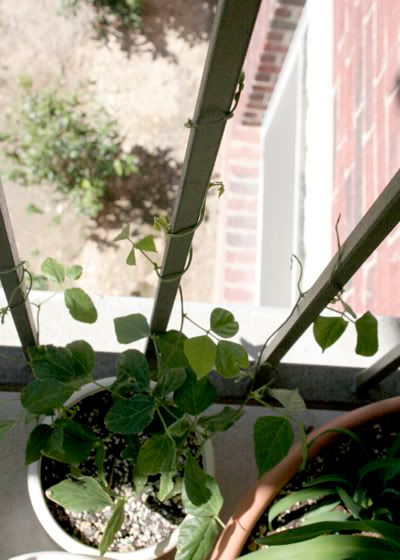 Corkscrew Vine climbing up and up.
The Corkscrew Vine has been working it's way up my balcony rails. Every day I have been twirling the vines around the bars. One vine has been going at it for about a week or more now. The other two it was a hassle to get them to hang on to the bar and not something else. The left vine wanted to twine around the grape hyacinths. The right vine wanted to twine around its self and center vine. Now I got all three on their bars going up. Eventually I remember that Vines like to twirl counter clock wise. After remember that nice piece of information the right vine finally stuck to where to the bar. Once they reach the top I'll start twining them to the left.