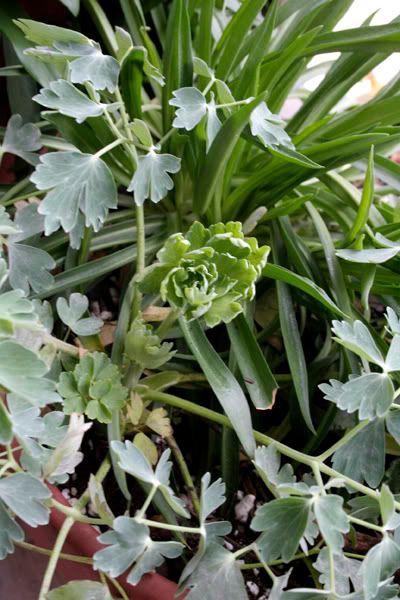 Columbine foliage
Today was my first day of work. I was unprepared as I usually am for the first day. It went good besides that I did not have gloves. Moving around all those plastic containers for 5 hours really worked a number on my hands. My finger tips are sore and I'm scratch up on one hand from meyer lemons. Besides being scratched up and in pain it went well. So merchandising went good! I'm excited since I'm always nervous on the first day of a new job. I'm always feeling like I'm going to stink at it and it's going to be horrible. Moving plants was not difficult and was as simple as I had thought. It was really windy today and cold so it was not ideal conditions. I'll be going back tomorrow but this time not so early in the morning. I'm a night owl and waking up at 5:30am is not ideal. My normal bed time is 1am. My normal waking time is 11am. I don't have to be in until 9am tomorrow so happy for more hours of sleep.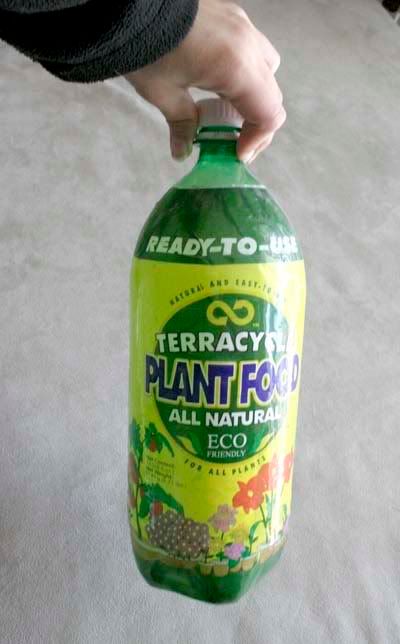 Terracycle
After work I went inside to look for some gloves. All the gloves that were available were not my size. My hands are tiny so buying one size fits all gloves does not work. I'm sorry, but one size fits all does not fit my size so it's not one size fits all. My fingers are short and I refuse to be uncomfortable with long finger tips. Instead of buying gloves at work I bought
Terracycle
. I've been in need of fertilizer badly. It's been far too long that I have been using orchid fertilizer for everything I have. Shame on me for not wanting to invest in something else. I've read about
Terracycle
and really wanted to try it. I've already used the whole bottle and I have no idea if it's supposed to go that fast. Next I want to try some bat guano tea or fish emulsion.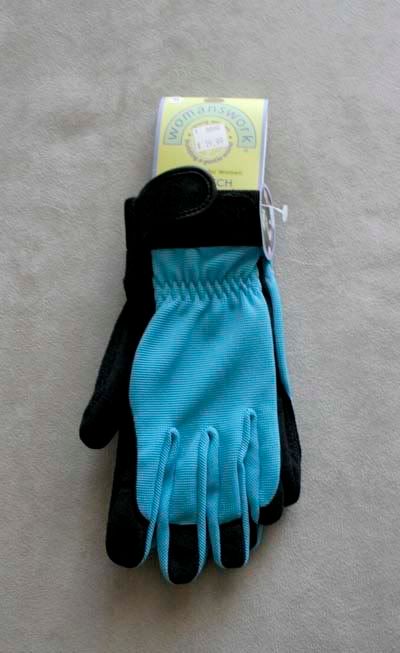 Womenswork Gloves

After not finding any soil conditioner or gloves I went to the garden center. There I found soil conditioner, soil, a bulb, and gloves. As excited as I was to find garden gloves made to fit womens hands and in size small, I was not excited about the price. I am broke and a cheapy at heart. The 19.99 tag made me want to cry. What would make me cry more is working with no gloves tomorrow or even again. So I sucked it up and got the gloves. I'm happy they are pretty and have reinforced finger tips and they are my favorite color BLUE!
I could not resist getting a caladium bulb. I love caladiums they look beautiful all of them. My container by my front door is suffering and needs a shade plant to spruce it up. The Astilbe plant I potted in the container did not make it. The hosta hasn't done well but the chocolate chip ajuga has been fine. I would like the ajuga to spread more but it has not yet. I'm not sure if it's the soil or not the right light conditions. I had my hosta going okay for awhile then all the leaves died. Maybe that is supposed to happen with hostas. I believe I got a White Wing Caladium. I really didn't look at the name I just plucked one up. I was upset thought because I wanted one for the sun. I know there are sun tolerant varieties but could not remember their names or their characteristics. I remember seeing the white queen at the botanical gardens but it was not in direct sun so I wasn't sure about that one. When I went up to the counter to ask that person said there were none and all those were for shade. I knew she was wrong but had no internet in front of me to check. When I was checking out I glanced over at the box I picked from and saw white ...... I thought this would be easy to find because how many Caladiums start with White and some other word and are white on the inside and green on the outside. Well I think it's White Wing or it's Aaron. I don't think it's Aaron even though the picture I remember looked more like Aaron. I specifically remember the name starting with White and some other word. No red on it and the leaves are outlined in green and the center all white. Really White Wing looks like the only one it could be.