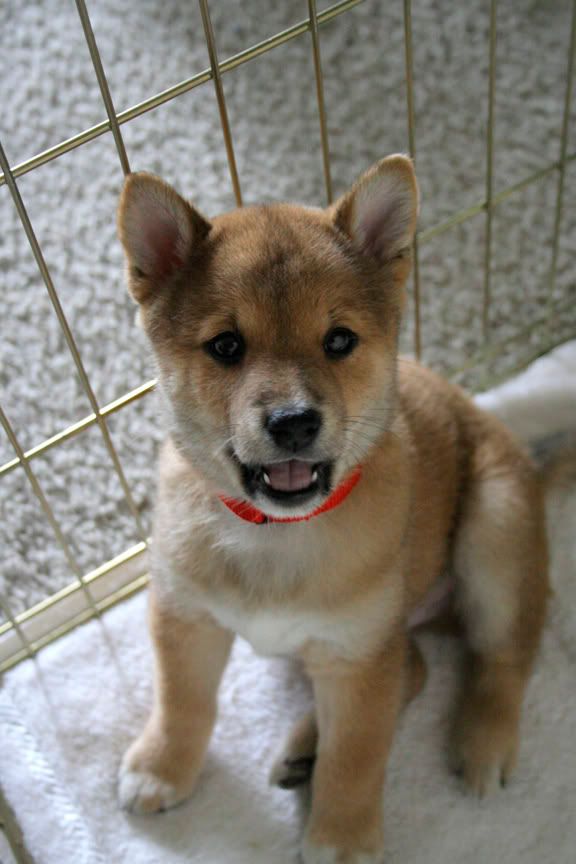 Tova our new Shiba Inu puppy.
The reason I have been absent from my blog for a while is because of that little guy. We got him on Tuesday to give our 1.5 year old Shiba Inu Girl Kasha a buddy to play with. It has been difficult getting a good schedule going. The first few nights was hard because he would whine. So I would come home from work exhausted and then have to watch him and play with him. Kasha didn't get along with him for the first two days but she has stared to play with him today and isn't trying to hurt him any more. Sorry for not being around but I have been reading blogs when I get a little time. My husband just started working from 10pm to 6am so it's been difficult to get things done when I am home alone and he comes home when I got to work.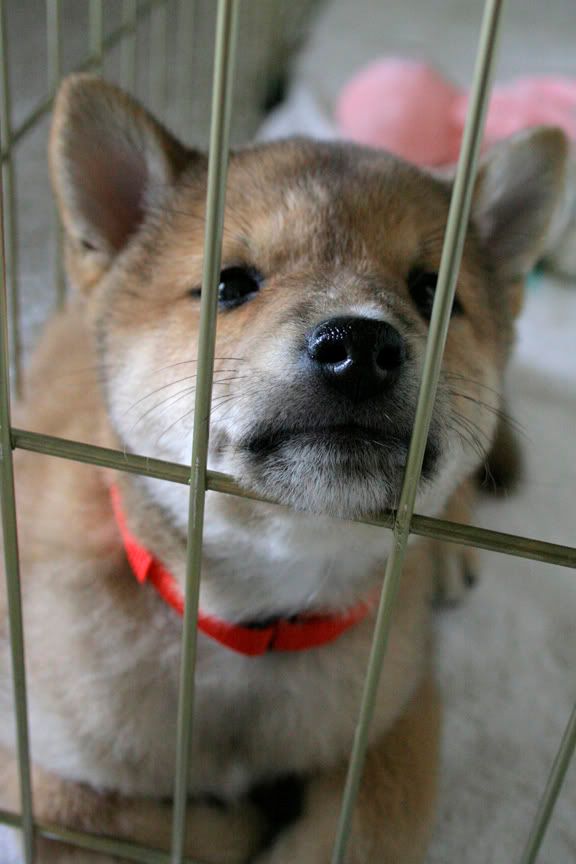 I'm finally starting to get into a rhythm now. Now I have to re-implement cleaning into the schedule. I have been slacking off but I'll get things going again soon.
Now with the balcony...here is what is going on that I can remember. The lobelia crystal palace is starting to bloom, the campanula is reblooming after it's shock when I went on vacation, the corkscrew vine is taking over it's area and has quickly run out of trellis to grow on (i need to figure something out), the bougainvillea juanita hatten has started to bloom, the purple fountain grass started to tumble so I cut off those pieces and have them inside vases to decorate, I'm still battling whiteflies on my Hibiscus that have taken over my mint and starting to get on my weeping dwarf crape myrtle, the mt fuji morning glory vine is really starting to grow now, the chenille plant has many blooms but it's leaves are looking a bit odd (maybe more fertilizer?), candytuft is blooming again, the woolly mint has started to fill out, the hosta is doing badly inside, the creeping ruellia and the rex begonia still aren't looking too great even though the creeping ruellia is blooming today, the white penta no longer has aphids, the winter squash seedling leaves are looking yellow (maybe I will try next year and put something else in their container, and lastly for now the hyacinth bean vine is starting to climb up its trellis but it's leaves are still yellow (fix soil drainage could help?).