Sunday I went and purchased some plants. As always I only intended to get some potting soil and a plant or two to replace the ones I threw out. I tossed out the Hibiscus which was infested with whitefly that I could not rid. The Hibiscus had not bloomed in months and I just gave up on it. Then I threw out all the mint, the ferns, and the knotweed because it had gotten whitefly too and the mint just always got aphids. As you can guess I got more than 2 plants. I tried to be good and get some taller plants but...I still somehow picked out some not tall plants

Purple Lady Iresine
I have never seen this and I am trying to make an effort to pick out plants that some more interesting colors so it's not all green except for flowers. It's a spreading plant that does well in shade to part sun. It can do well in full sun in humid areas (which I don't think it is here). I purchased it mainly for the great red purple color and the planter out front need the creeping ruellia gone, it's not doing well. I have issues with the planters at my front door since I don't think I am getting plants that do really well in low light. I will see with this one. If not I'm sure I can make some room on the balcony for it. I surprisingly have some plants on my balcony that are part sun/shade and they are doing pretty darn good.

Confetti Lantana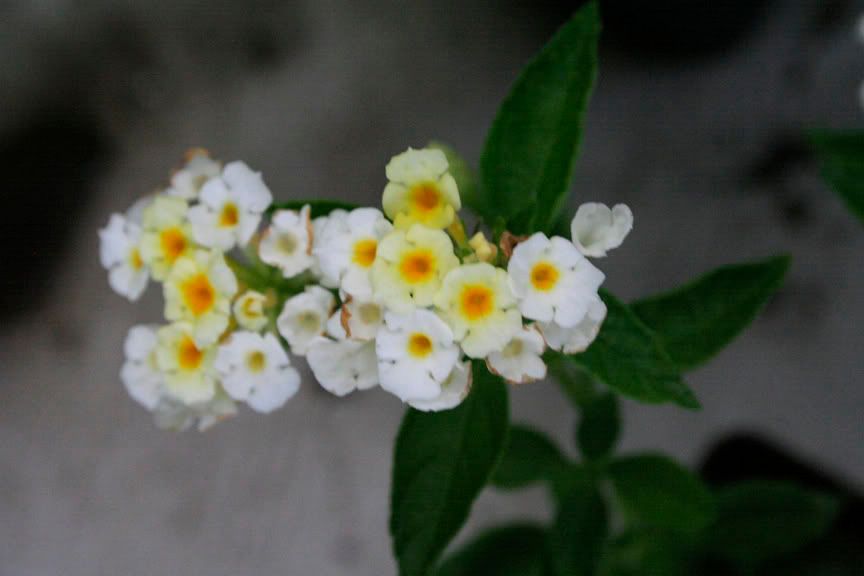 Silver Mound Lantana
Next I got lantana. I want something that attracts butterflies, be drought tolerant, and grow like a beast be cut and keep on growing. I personally love Lantana. I know many Texans who actually do not like it but get it because it's the a great plant for here and deer resistant. I love the smell of lantana, but pretty much everyone I have talked to does not like the smell. It smells citrus like to me and just so fresh. This time I made the effort to get Lantana. I thought these two would look good with one another. I'm not sure if I will plant them together or in their won separate containers.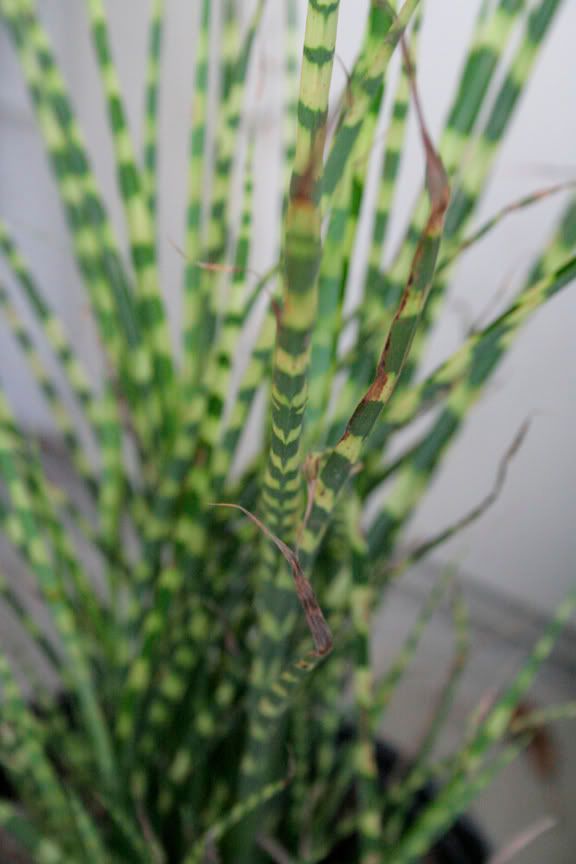 Gold Bar Miscanthus Grass or Zebra Grass
My main thought when going to the garden center was to get grasses. I like the texture of them and I need some different textures on my balcony. Like I said before I wanted some different colors too on my balcony. I had seen this somewhere and I had it on my mind when I went there to begin with. Of course I was overjoyed when I spotted the Gold Bar Miscanthus. It looks so awesome especially when it is grown and larger. It's a slow grower so it'll take a few year if not a lot of years to reach it's full height of 3-5 feet. That is not a bad thing though. I'll be having to think of what I need to move around to make room for these new additions. I kind of throw things wherever there is space and it's looking really mismatched. I can't put this tall growing grass in front of plants that only grow a foot tall. So I have to do some moving, mostly of daylilies,and maybe a bougainvillea.

Mexican Feather Grass
I saw this at work one day and loved the effect of it. In my Herbaceous Plants class last semester I learned about this grass so I had to get it after seeing it. I got this grass because of the texture, it get these great light and airy plumes that really make a spectacular sight. It gets about 2 ft tall and is drought tolerant too.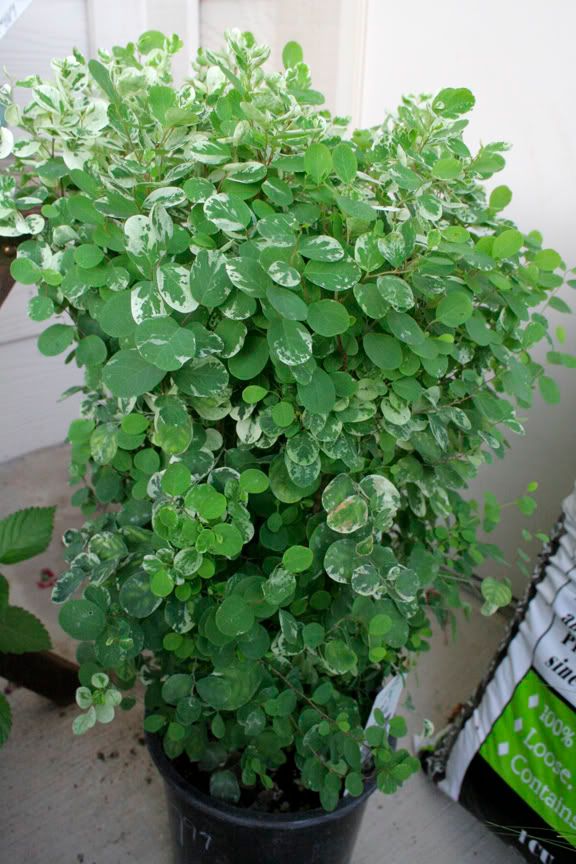 Hawaiian Snowbush
This plant took my breath away. It has an interesting shape, some great variegation placement and wonderful texture. I have never heard of Hawaiian snowbush (Breynia disticha). Since I have never seen it or heard about it I have a fear it will die sooner or later. It's a zone 10-11 plant so I'll be bringing it inside for the winter. Just have a feeling I will have a hard time with it. I think this is the compact version because if you look at the normal Hawaiian Snowbush it has more pink to it and a different form.
Those were my purchases. Sorry to blab on and on about nothing really but oh well. Do tell me if you have any experiences with this plants especially if you live in texas or 8b.