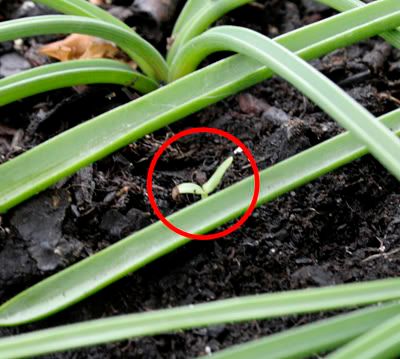 Seedlings of either phlox or dusty miller
I planted some seeds of Phlox "Phlox of Sheep" and Dusty Miller a week back. There are little seedlings popping up now. Not sure if it is the phlox or the dusty miller. I'm assuming the phlox for now because I think dusty miller is hard to grow from seeds. I could be wrong.
When I planted the seeds I had already put some grape hyacinths in the same planter. I thought by now the grape hyacinths would be blooming but they are taking their sweet time. I have a glass container where I put some grape hyacinths and they are much larger then the ones outside. I wonder if the depth that I planted them has made that difference. I'm hoping the combination will be okay with the grape hyacinths for now. If not it was a learning experience.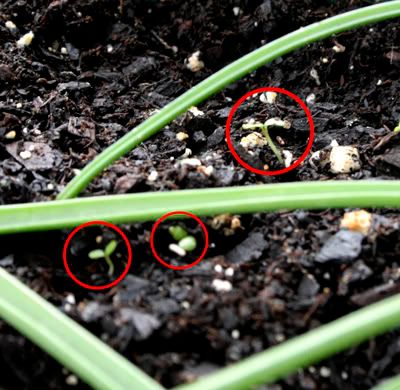 Join
Gardeners, Plant and Nature lovers can join in every Sunday, visit
As the Garden Grows
for more information.