Sooo, I got my order yesterday from Hazzard's Greenhouse. Lets just say I was a bit stunned with what I received. In general I could have been happier. This is what I ordered:
sweet basil- This was probably the best looking plant of the bunch I received, no problems with this one.

Lemon Balm
-The leaves were dark on the edges but nothing that big of a deal.
Invincible Hosta
-First off this was a substitute. I never received an email saying that they were going to sub. Not really mad about it. At least they subed with a hosta that had the same growing conditions as the one I wanted. The thing is after I received this box I looked at The Garden Watchdog. Someone who ordered got an email for a substitution, I would have like the same. The big BUMMER!!!! The leaves are raided with holes! Seriously I wouldn't have sold this to anyone. I understand a few I know bugs attack but seriously this is bad. I'm sure it will still grow but it made me wilt in a bad way.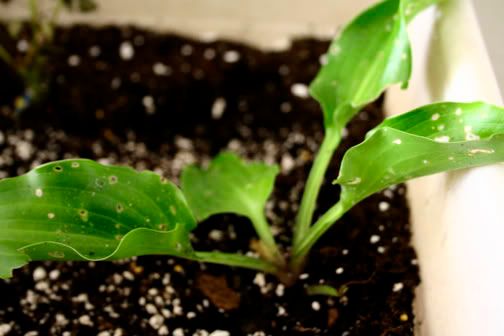 Chocolate Chip Ajuga
- The ajuga looked healthy no beefs.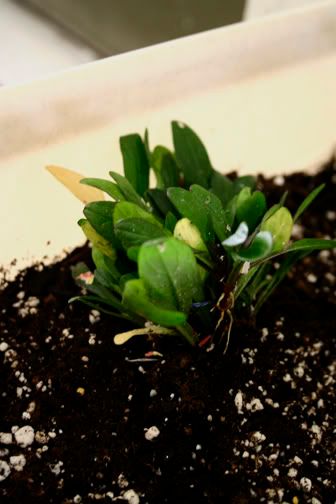 Astilbe Mix
- These are sticks! No leaves nothing. No fallen leaves either so they purposely sent me sticks. This better grow or else.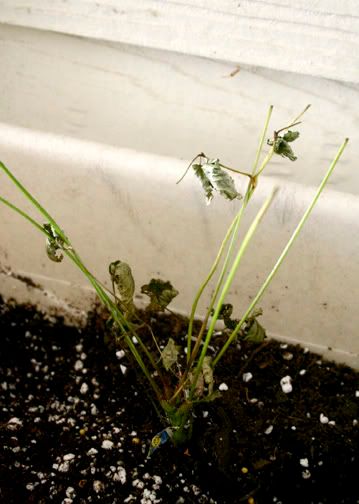 Dr, Ruppel Clematis and Dianthus Pinocchio
- The clematis came fine nothing wrong with it. Now the Dianthus. These just flop over as you can see. I was a little confused with the Dianthus but they looked healthy besides the flop.
Armeria Joystick Mix, Columbine Blue Star, and Campanula Dark Blue Clips
- These weren't bad! The Armeria was a surprise plant.
That was my shipment from Hazzard's. They aren't that bad I guess. They look better today after my initial shock. I don't really want to complain. I'll let them grow and hope for the best.