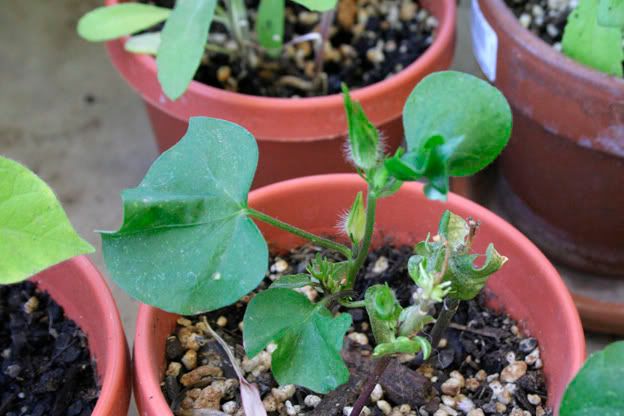 Mt Fuji Morning Glories
The Mt Fuji Morning Glory had another bloom today. I didn't take a picture of it since today was cleaning day. But it was almost the size of the last one that I thought was a mutant. Previously the blooms were normal looking maybe like 2 inches in diameter. Now they are like 4 inches in diameter, double the size of what they used to be. The leave are growing and it looks like they are finally coming alive. The last one sowed earlier in the year hasn't shown much progress since it's initial first few leaves. I think I need to repot them into better soil.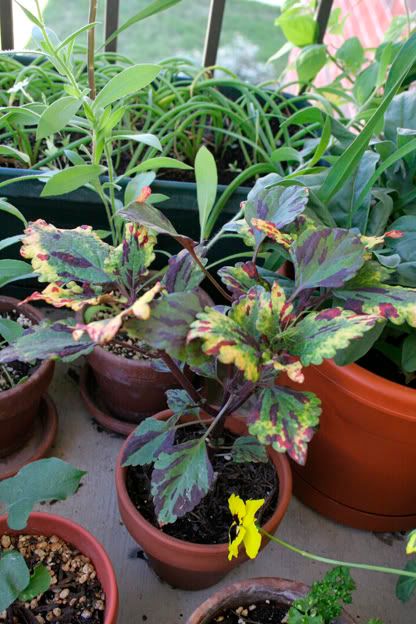 Coleus and bug
Remember this guy. Probably not. This coleus used to be a cutting I acquired from the Botanical Gardens when I volunteered last year. I had kept it inside and was pinching back new grew to get side shoots going. Now it's got many side shoots and is looking great. It's outside and doing well even though it has some yellow on it now. But besides that it looks to be happy. This little bug was sitting on the leaves. The same bug had been hanging on my Gaillardia Razzle Dazzle buds for around 2 days. I would fling him off the buds only to find him back on later in the day. I guess he liked the Coleus better.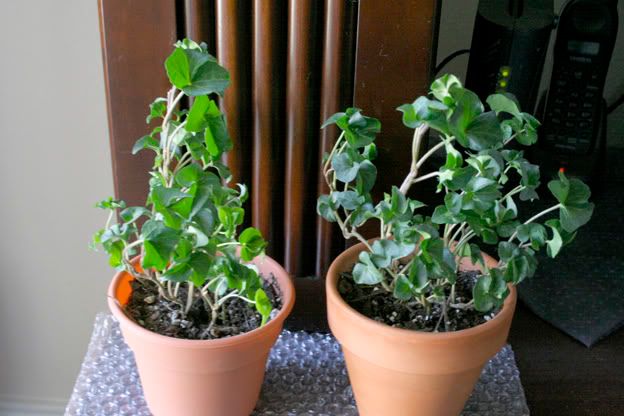 Curly Locks Ivy
These ivies came from the other ivies. I took cutting off of them and now look at it. It has actually taken a while for them to branch out at the bottoms and thicken up a bit. But they are good now that they can grow upwards and I can take more cuttings...and more...and more. Then I will have something to share. I love these ivies because of their curly type leaves. For me they reach upward unlike ivies that I have seen that like to reach down and trail if they have nothing to cling to. I'm holding myself back on staring an ivy collection. I have no idea why I have so much love for ivies.