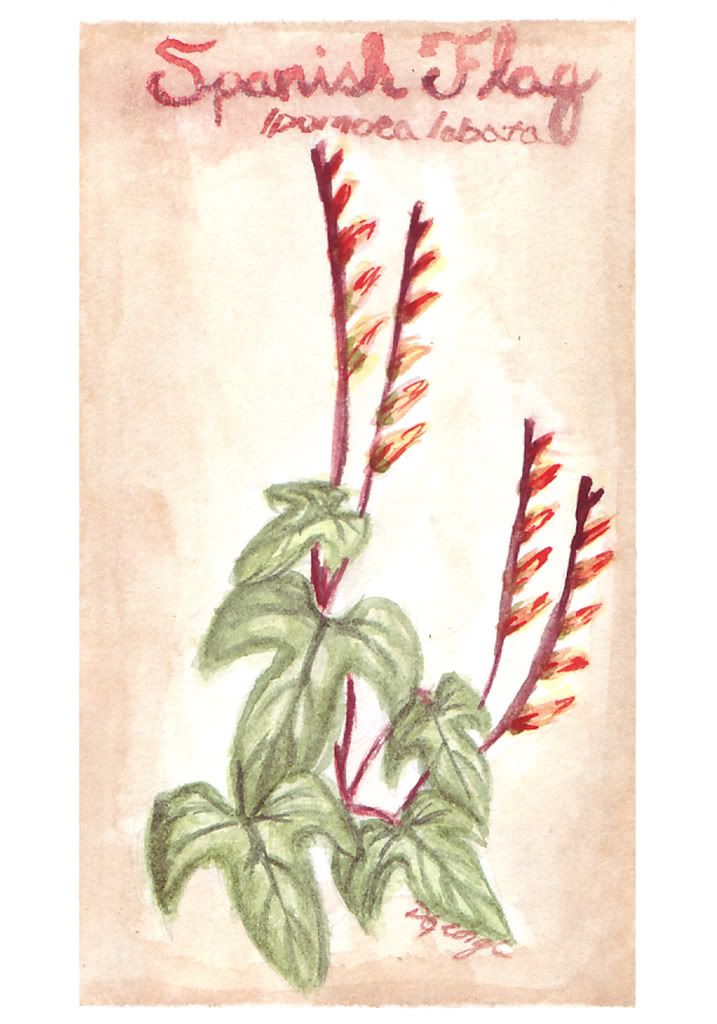 Spanish Flag Vine Watercolor
I'm actually really embarassed to be putting this up. My watercolor painting skills are very rusty. It's the one painting medium I have a hard time with. I took a watercolor class in highschool but the teacher was hooked on painting snow scenes. All I know how to do is paint snow scenes. I'm planning to purchase some botanical painting books.
My scanner stinks so the backwash didn't come out looking good and the colors are a tad off. But I'll stop making excuses. I'm not looking for pity or compliments. I just wanted to be brave and it's part of something I am trying to start. I'm trying to get myself to paint a little botanical watercolor to get my skills up. I'm in need of new brushes and I have a set of pan watercolors coming tomorrow for me to try. I'm not sure why I have such an issue with watercolors. I used to do painting in ink and didn't have a problem. I guess I am just really rusty.