Columbine
Most of my plants are just blooming their heads off. It's nice to see all these great flowers that I have patiently been waiting for. My favorites are the ones I've sown from seed. When I see a grown plant with wonderful blooms that I sowed it's a feeling like no other. I don't get the same feeling about flower blooms on plants I already bought full grown. I didn't see them grow up. Also most likely I saw other plants at the nursery in bloom but bought the one with buds. Things are really starting to get lush and fill in over here. I'll show everyone some pictures soon of my hopefully soon to be jungle balcony.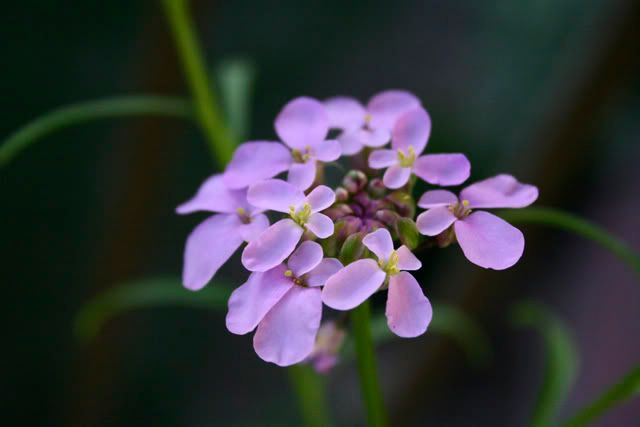 You were supposed to be Sweet William not a Candytuft.
Can we say confused?!?! This whole time I thought my 3 super large plants were sweet william. This looks like a candytuft. But these suckers are around 16-18" tall! The candytuft that was sown in the same container never got this tall. There is still one in there and it's only around 6 inches with not so thick of a stem. I'm confused really I am. I like the plants but I like to know what they are. This shows me never to sow a mix of seeds.