Phlox of Sheep Blooming in Pink and White
My Phlox of Sheep has started to bloom. There is a herd of blooms over here it's crazy. I never thought I would have so many things flowering at all. I'm in love with the Phlox and their cute little blooms. When I saw them open yesterday I just wanted to plant tons of it in the new pots I purchased. I'm sure I will make one of the pots into just Phlox.

Columbine
My Columbine has been blooming non stop. It looks like I have around 3 seed pods that will eventually ripen. Then I'll have some Columbine seeds. If anyone wants any when they have ripened just say so. All these seeds I can't even plants except for a few. I'm sure I'll have many seeds that I won't know what to do with.

Yellow Pansy Blooms and Buds
The Pansy is about to bust out in a ton of yellow blooms. There were about 4-5 buds yesterday and they have started to partially open today. These were planted from seed last year in fall and have been making a great show.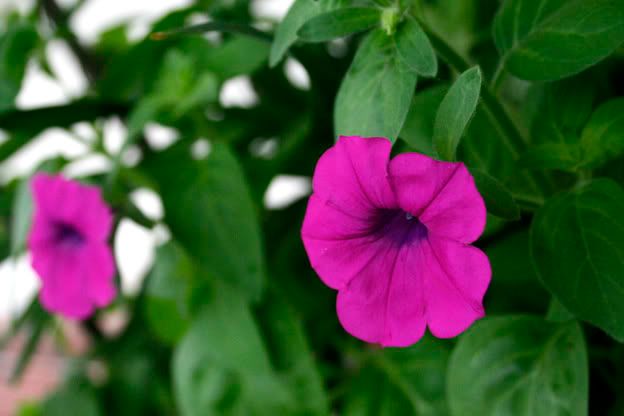 Laura Bush Petunia
Just a couple days ago the Laura Bush Petunia had it's first bloom. Now there are 4 blooms out. It's really liking it's new home. Yet another plant I planted from seed in January. The Laura Bush had all the extravagant seed care with heating mats in a green house with lights and special products applied to it. It had a pampered life at the school greenhouse. Now it's roughing it out with the rest of the plants on my balcony and doing great.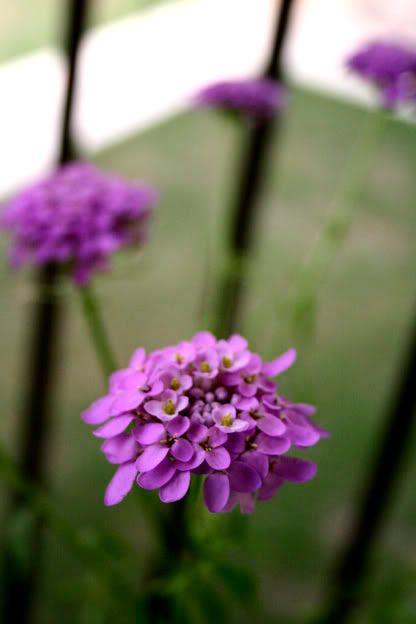 Candytuft
The monstrous Candytuft is blooming great. I'm wondering if these are just normal and my other ones are just shrimpy. I should put a side by side photo to compare these two. The other candytuft grown from the seeds of the other candytuft that bloomed last year are getting buds to bloom soon. They are around 8" tall or less while the monster was last time I checked 16" tall. It looks great below my balcony to see the candytuft blooms floating .